The Sofronie Story
In her working career Corinne Vigreux-Goddijn has enjoyed immense success which has been propelled by her passion for technology, design and innovation. This led to becoming a co-founder of Tom Tom the first standalone navigation device with touchscreen access.
As an entrepreneur and businesswoman, Corinne as one of the Forbes top 50 women in tech, not only champions women in tech but women in all sectors of industry. Using her success as a platform Corinne intends to push the agenda on improving social mobility and actively funds activities and programmes for the young and disenfranchised.
A Step back; our past
The name was inspired by Corinne's great grandmother. A person who is remembered through her family history as a special person with a capacity to care for others in addition to her own extended family and whose charitable nature and big heart has influenced so many. Sofronie was not the maternal grandmother of Corinne's father but despite the loss of his own parents she took on the role and gave a home to him and several other orphaned children in Rouen France in 1943. Sofronie Foundation was created in January 2007 with a purpose to provide young people with few advantages but lots of potential, a chance to positively impact their future.
Stepping forward; into the future
Since 2007 Corinne and the board have worked diligently selecting charitable programmes and activities which offer resources for learning or create access to opportunities. These projects have helped thousands of young people in many different locations and countries.
The Sofronie board and team prefer to be involved with the activities they support and develop close ties with the charitable partners and beneficiaries we support. This is the reason why we made a choice for now to select future programmes in three countries (UK, France, Netherlands) in which we can maintain good contact and involvement.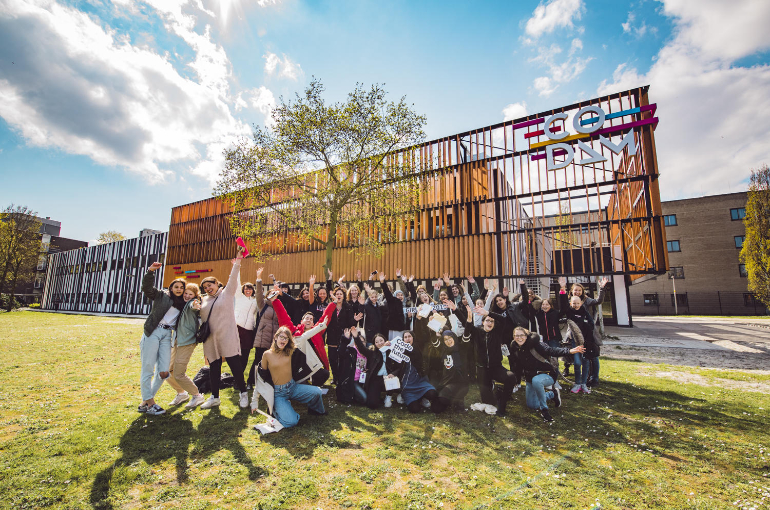 In line with our mission to improve STEM skills to build competencies in a sector which is growing Sofronie has funded Codam Computer College in Amsterdam, a new and ground-breaking curriculum and educational model first launched in Paris with Ecole 42. The learning is delivered through gamified challenges in which students are encouraged to work together to solve. The peer-to-peer model encourages self-learning through a system of attempts, failures, and discussions with your peers until finally finding the answer to move on.
More information on Codam is covered in our work sections.